Takagi Fireworks co.,ltd. has become one of the most respected fireworks production company in Japan, producing several hundreds state-of-the art program nationwide each year.
We are producing the customer the Best Quality and Spectacle fireworks show while maintaining strict safety standards and quality control at all.
Our outstanding characteristics is the Frame System Firework spectacle show which we can precisely synchronize the several kind of fireworks, special effects and the music.
By using this system, we can entertain the variety of stage effects.
We are sure that we can provide the customer more and more surprise and strong impression from our show.
For our products, we have been analyzing the new color and also developing the new firework shell every year, therefore we can provide the newly produced fireworks at the show.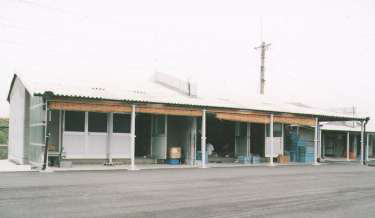 To provide Best Quality & Safety:
Takagi Fireworks co.,ltd. acquired ISO 9001 (JIS Q 9001) on May 14th, 2001.
(We are only the company that acquired ISO 9001 in Japanese Fireworks Industry)
Applicable Standards: ISO 9001/2000 (JIS Q 9001/2000)
Registered No: JCQA‐0915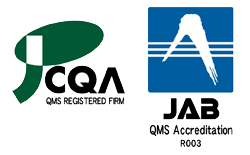 With the long history over 90 years, we (Takagi Fireworks co., ltd.) has been always promoting Technical development with pyrotechnican spirit and pyrotechnicianship.
We always providing Fireworks products and show which customer can maximize their satisfaction. Now, it is necessary for us to inherit pyrotechnician sprit,pyrotechnicianship and all the processes of work to next generation.
Therefore, we establish the Quality Management System, and standardize all of the process by following requirement of ISO 9001, and keep improving by maintain the effectiveness of quality management system.
We will move on with the Motto Secure and reliable fireworks production and distribution provide creative direction.

Date
Location
Name of Competition
Result
2011
Ise-City
MIE-Pref
Ise Shrine National Fireworks Competition
3rd Prize
2009
Suwa-City
NAGANO-Pref
National Original Fireworks Competition (Lake Suwa)
1st Prize
2007
Gifu-City
GIFU-Pref
Nagara River National Selection Fireworks Display Contest
1st Prize
2006
Gifu-City
GIFU-Pref
Nagara River National Selection Fireworks Display Contest
1st Prize
2005
Gifu-City
GIFU-Pref
Nagara River National Selection Fireworks Display Contest
Encouragement Prize
2005
Ise-City
MIE-Pref
Ise Shrine National Fireworks Competition
2nd Prize
2004
Tsuchiura-City
IBARAKI-Pref
Tsuchiura National Fireworks Display Contest
2nd Prize
2004
Gifu-City
GIFU-Pref
Nagara River National Selection Fireworks Display Contest
1st Prize
2003
Suwa-City
NAGANO-Pref
National Original Fireworks Competition (Lake Suwa)
1st Prize
2001
Macau
CHINA
Macau International Fireworks Display Contest
2nd Prize
2001
Tsuchiura-City
IBARAGI-Pref
Tsuchiura National Fireworks Display Contest
3rd Prize
2001
Suwa-City
NAGANO-Pref
National Original Fireworks Competition (Lake Suwa)
Technical Prize
2000
Ise-City
MIE-Pref
Ise Shrine National Fireworks Competition
1st Prize
2000
Tsuchiura- City
IBARAGI-Pref
Tsuchiura National Fireworks Display Contest
2nd Prize
2000
Suwa- City
NAGANO-Pref
National Original Fireworks Competition (Lake Suwa)
Technical Prize
1999
Yatsushiro-City
KUMAMOTO-Pref
Yatsushiro National Fireworks Display Contest
Technical Prize